Blues on Broadbeach 2018 Blog...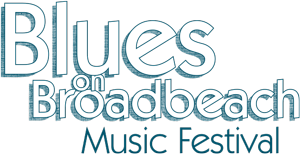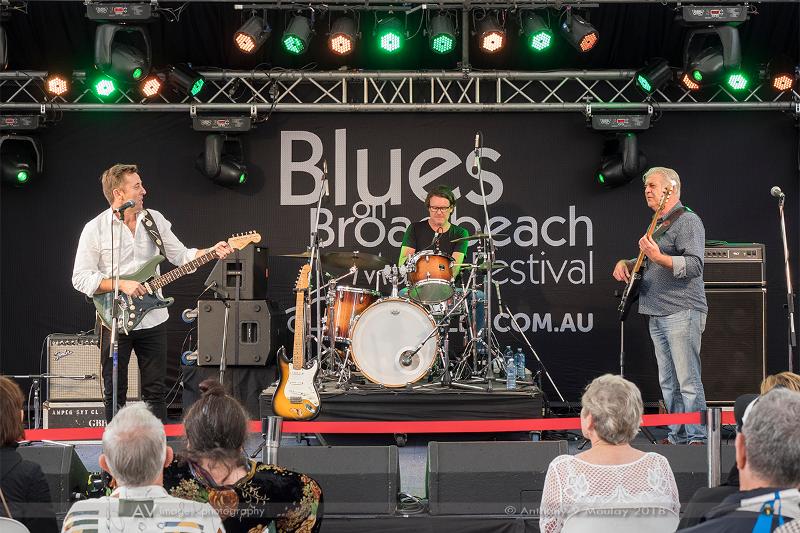 P.J. O'Brien Band kicked our festival off - Broadbeach Mall Stage
Day 1 Thursday 17th May
The Thursday is a bit of a warm up day and we needed it on this bit of a cool, overcast afternoon.
The Mall Stage is the only main stage running early on today but several cafes, restaurants and the hotels start to roll as the day progresses.
P.J. O'Brien, Christina Crofts Band, Dreamboogie, and Dave Hole was where you would have found us but an afternoon aperitivo found us at The Beachside Pavilion listening to some music from Melbourne duo Diamonds & The Blues.
Two of the other main stages The Surf Parade Stage & Kurrawa Park Stage open up today (Friday) to some fine music...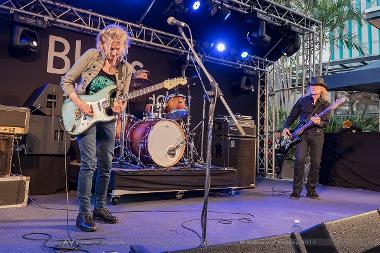 Christina Crofts - Broadbeach Mall Stage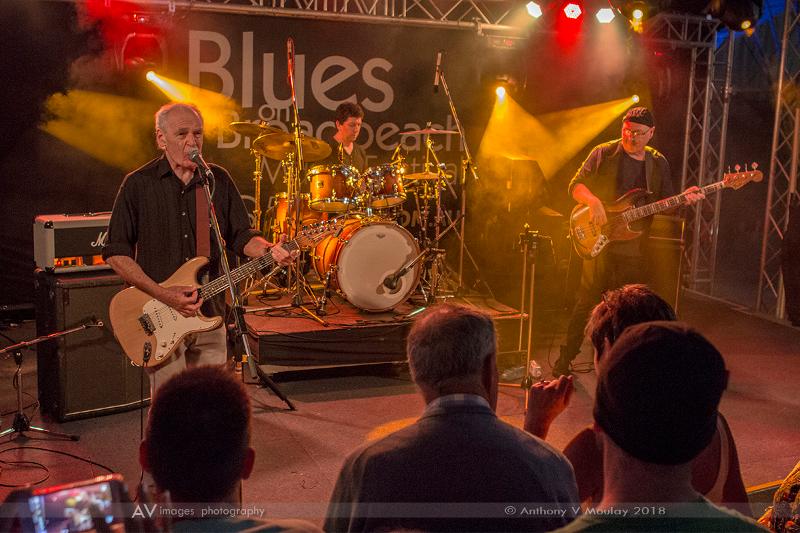 Dave Hole Band - Broadbeach Mall Stage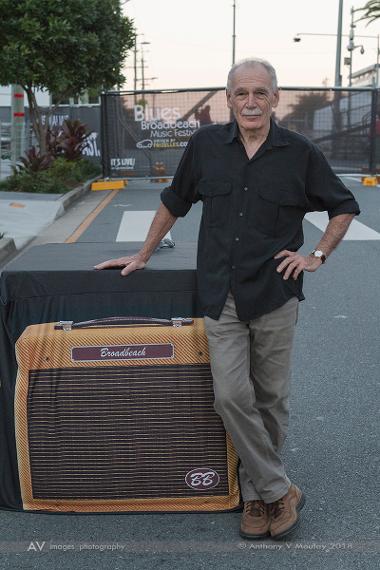 Dave Hole - #1 on Australian Blues & Roots Airplay Charts April 2018
Day 2 Friday 18th May
Day 2 starts with some recommendations from fellow ABARAC contributors who met at Sage cafe near the Surf Parade stage while Toni Swain band was playing...Colin mentions Daniel Champagne as well as Dave Hole; Gary liked Dave as well but was taken with Christina Crofts band who he had never seen before; and Derek, all the way from WA, liked 19-Twenty out of the those artists on offer yesterday!
Inspirational acts of Friday were the always solid PJ O'Brien Band; Justin Yap Band on their first venture over into Qld territory; Dave Hole puts in awonderful effort on the Surf Parade stage as does Hat Fitz and Cara with the help of a 10 piece gospel choir from Brisbane and Ash Grunwald with his stellar band made up of members from the Living End, Bullhorn, Wolfmother and Tijuana Cartel ends the night with a mighty audience in attendance.
Also on some of the other stages artists of note...Blues Arcadia on the Kurrawa surf-side stage; Jimi Beavis; Dezzie D and The Stingrayz; and Lloyd Spiegel all on the Mall Stage. I have yet to venture around to the Oracle Boulevard stage but might see what's on offer there today.
So much good food and drink at all the local cafes and restaurants who have done a great job in preparing for this rather large influx of people for the weekend. Nothing beats sitting in the sun on a cool Autumn day, eating and drinking andlistening to some great live music...this is the life!
Bring on Day 3!
Day 3 Saturday 19th May
Mike Frost and the Icemen, Broadbeach Mall Stage, 11:45 am
Shaun Kirk, Room 81, 12:00 pm
The New Savages, Oracle Boulevard, 12:30 pm
Hat Fitz and Cara, Kurrawa Park, 12:45 pm
Lloyd Spiegel, Surf Parade, 1:00 pm
Justin Yap Band, Kurrawa Park, 2:30 pm
19-Twenty, Surf Parade, 3:00 pm
KarlS. Williams, Kurrawa Park, 6:00 pm
Backsliders, Sofitel Hotel, 8:00 pm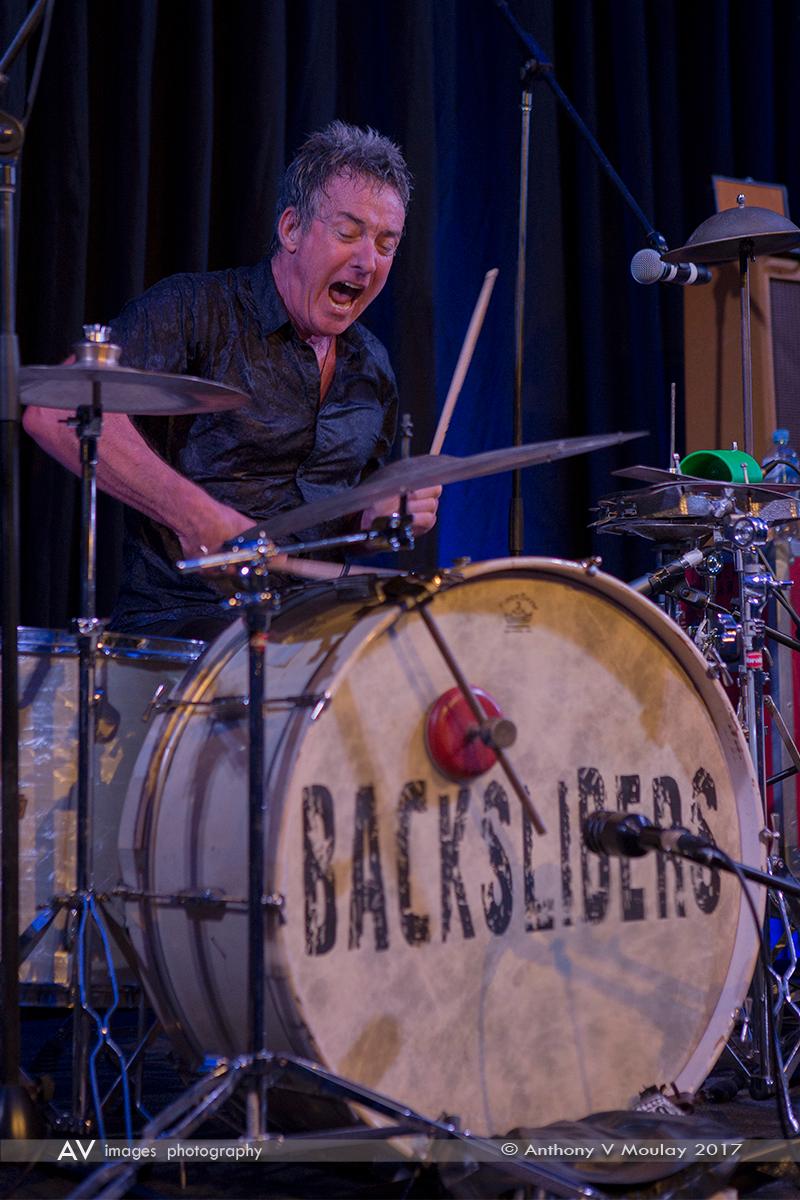 Rob Hirst - The Backsliders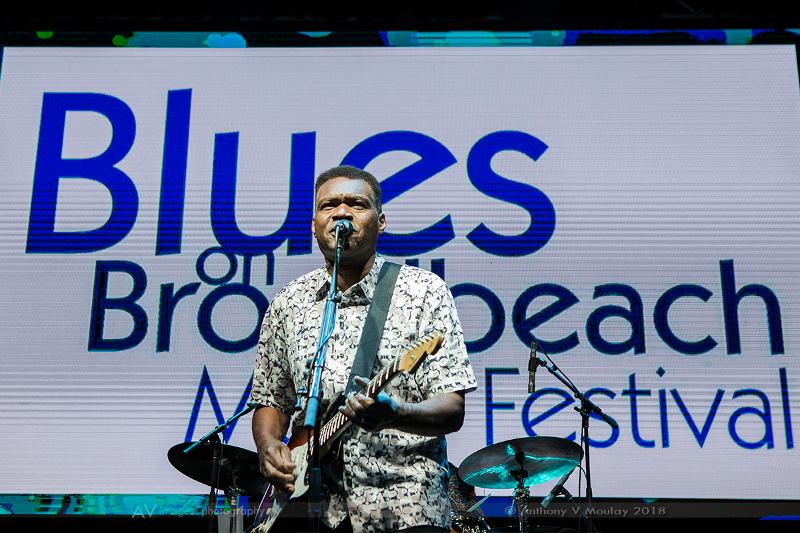 Headline act - Robert Cray on the Surf Stage on Sunday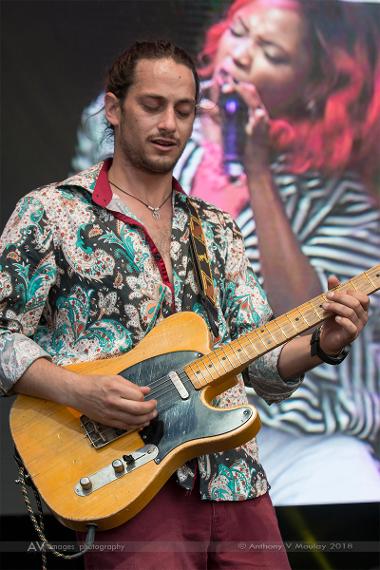 Ori Naftaly - Southern Ave from Memphis
Day 4 - Sunday 20th May
Shaun Kirk, Surf Parade, 10:00 am
Jesse Valach presents Blues Mountain, Broadbeach Mall Stage, 11:30 am
Charlie A'Court, Surf Parade, 11:45 am
Eilen Jewell, Broadbeach Mall Stage, 1:15 pm
Southern Avenue, Surf Parade, 1:45 pm
The Backsliders, Surf Parade, 3:45 pm
The Robert Cray Band, Surf Parade, 5:45 pm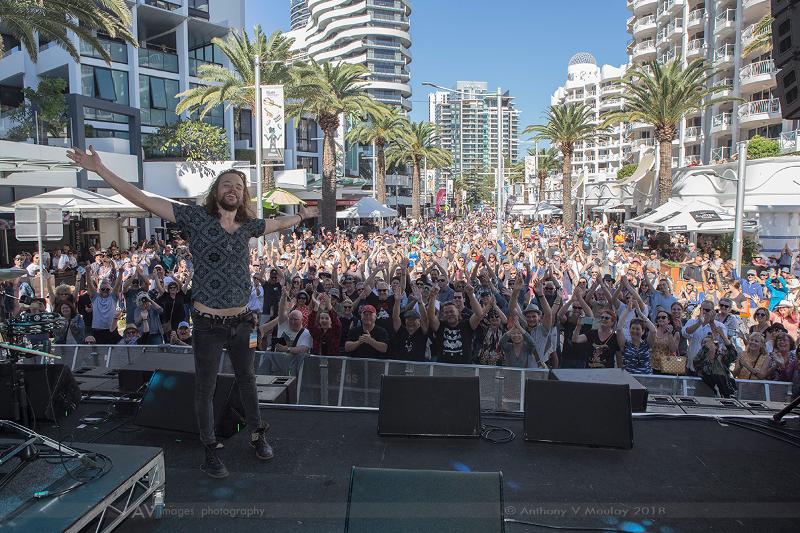 Shaun Kirk - The final moment of a 12 week 'Howlin at the Moon' tour as Shaun walked off stage
See more photos from the Festival on my
Flickr site below
Copyright © 2010-2023. Anthony V Moulay. All Rights Reserved.