International Blues Airplay Chart
#56 January 2020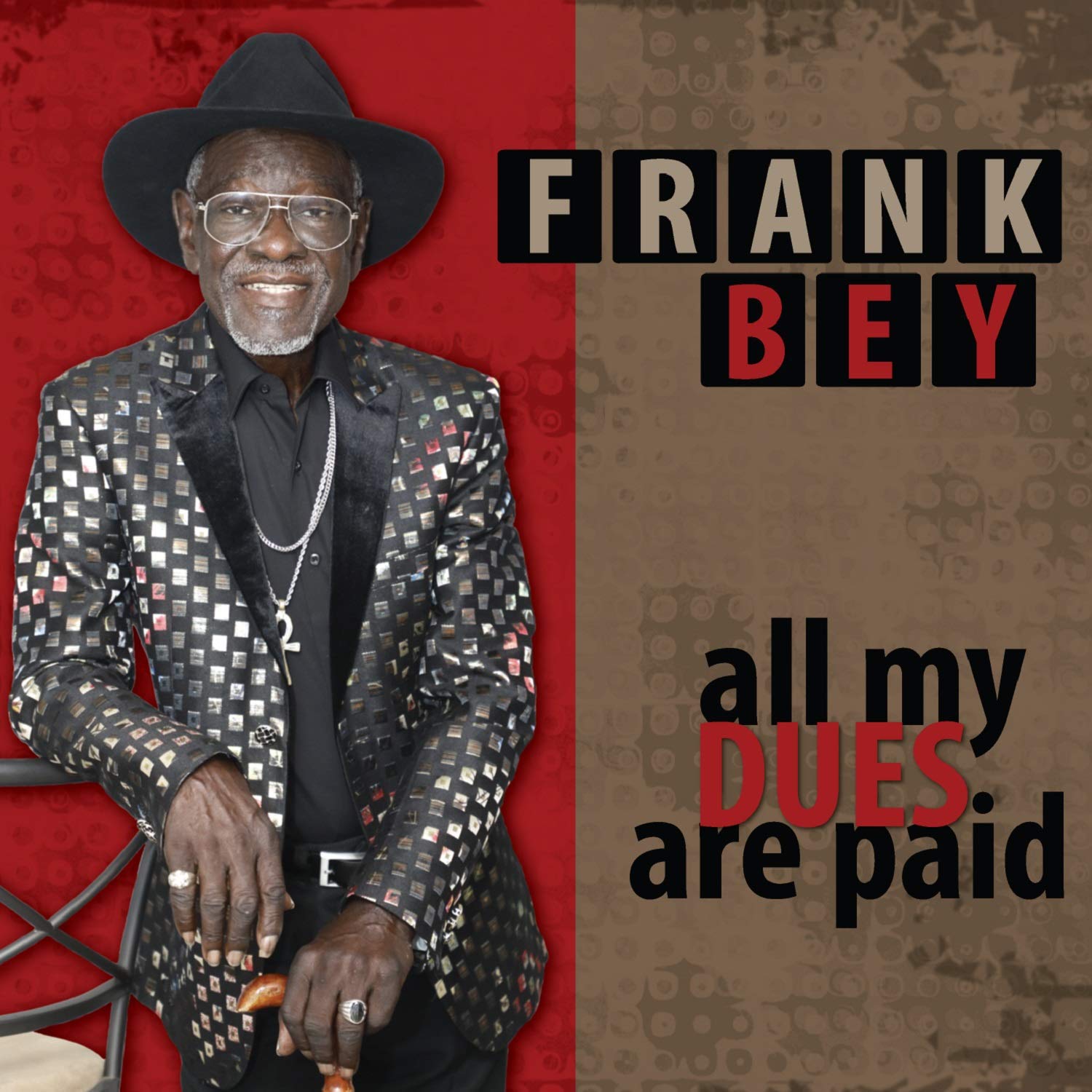 Place This Month/Place Last Month/Artist/Release/Year/Label/Website
1 / new / FRANK BEY / All My Dues Are Paid / 2020 / Nola Blue, Inc. / https://www.frankbeymusic.com
2 / 15 / JIMMY JOHNSON / Every Day of Your Life / 2019 / Delmark Records / https://jimmyjohnsonblues.com
3 / 4 / MIKE ZITO / Rock 'N' Roll: A Tribute to Chuck Berry / 2019 / RUF Records / www.mikezito.com
4 / new / TINSLEY ELLIS / Ice Cream in Hell / 2020 / Alligator Records / http://www.tinsleyellis.com
5 / 24 / JIMMY "DUCK" HOLMES / Cypress Grove / 2019 / Easy Eye Sound / https://jimmyduckholmesees.bandcamp.com/album/cypress-grove
6 / 1 / JOHNNY BURGIN / Live / 2019 / Delmark Records / https://rockinjohnnyburgin.com
7 / 5 / EDDIE 9V / Left My Soul in Memphis / 2019 / Independent / https://eddie9v.bandcamp.com
8 / 17 / ALTERED FIVE BLUES BAND / Ten Thousand Watts / 2019 / Blind Pig Records / www.alteredfive.com
9 / 3 / C.W. AYON / What They Say / 2019 / Independent / https://cwayon.com
10 / 20 / DELBERT McCLINTON / Tall, Dark and Handsome / 2019 / Hot Shot Records / www.delbert.com
11 / new / MARCUS KING / El Dorado / 2020 / Fantasy Records / https://marcuskingband.com
12 / new / TOMISLAV GOLUBAN / Memphis Light / 2020 / Spona / https://goluban.com/en
13 / 16 / BETH HART / War in My Mind / 2019 / Provogue / www.bethhart.com
14 / 7 / VARIOUS ARTISTS / Don't Pass Me By: A Tribute to Sean Costello / 2019 / Landslide Records / www.seancostellofund.org
15 / new / THE JIMMYS / Gotta Have It / 2019 / Intercept Music / https://thejimmys.net/home
16 / new / THORBJØRN RISAGER & THE BLACK TORNADO / Come on In / 2020 / RUF Records / https://risager.info
17 / new / ALLMAN BETTS BAND / Down to The River / 2019 / BMG / https://www.allmanbettsband.com
18 / 8 / RONNIE EARL AND THE BROADCASTERS / Beyond the Blue Door / 2019 / Stony Plain Music / www.ronnieearl.com
19 / re-entry / CHRISTONE "KINGFISH" INGRAM / Kingfish / 2019 / Alligator Records / www.christonekingfishingram.com
20 / 2 / GA-20 / Lonely Soul / 2019 / Colemine Records / https://ga20band.com
21 / new / 11 GUYS QUARTET / Small Blues & Grooves / 2020 / Vizztone / www.vizztone.com/2019/11/04/11-guys-quartet-arrives
22 / new / BETTY FOX BAND / Peace In Pieces / 2020 / Independent / Foxycavanagh productions / www.bettyfox.net
23 / new / JACK MACK & THE HEART ATTACK / Live from Central Park 1996 / 2019 / SSR - Free Roll Records / www.jackmack.com
24 / 12 / DIANE BLUE / Look for the light / 2019 / Regina Royale Records / www.dianebluemusic.com
25 / 9 / NORTH MISSISSIPPI ALLSTARS / Up and Rolling / 2019 / New West Records / www.nmallstars.com
Compiled by Anthony Moulay – BayFM Byron Bay, NSW Australia from contributions from these presenters:
Anthony Moulay - BayFM 99.9, Byron Bay, NSW
Irene Barrett - Cairns FM 89.1, Cairns, Qld
Kevin Byrne - 3WAY 103.7, Warrnambool, Vic
Duncan Smith - 89.7 FM, Twin Cities FM Perth, WA
Pete Williams - 3NRG 99.3 FM, Sunbury, Vic
Bobbie Philp - 2BOB Radio 104.7FM Taree, NSW
Steven Stroud - Valley FM 89.5, ACT
Frank Davidson - 3WAY 103.7, Warrnambool, Vic
Dave Barker - Star FM, St Helens, Tasmania
Tony Brady - 3SER 97.7FM, Cranbourne, Vic
Frank Dengate - Alive 90.5, Baulkham Hills, NSW
Tess Coleman - 101.5 FM Radio Adelaide, SA
John Lukasz - The Soul Kitchen & The Mojo Lounge Podcasts, WA
Barry Maxwell - 3NRG 99.3 FM, Sunbury, Vic
Colin Briscoe - 2RRR 88.5, Ryde, NSW
Chris Green - 2NUR FM 103.7, Newcastle, NSW
David Roman - 2SSR FM 99.7, Sutherland Shire, NSW
Lynne Musgrove & Jules Victor - 4ZZZ 102.1, Brisbane, Qld
Mick Young - Three D Radio 93.7 FM, Adelaide, SA
Graham "Graz" Henries - Encore Community Radio Association Inc 96.3FM Bundaberg
Dave Brandon - TLC FM 100.3 Yamba, NSW
Geoff Pegler - CRN program "BluesBeat"
Trevor Franklin - Fraser Coast FM107.5 Hervey Bay QLD
*NOTE: A release appearing on the charts doesn't automatically mean all presenters who contribute to the chart are playing the record and shouldn't be interpreted as such. Please consult individual playlists for an indication of who is playing the albums on their shows.
Copyright © 2010-2020. Anthony V Moulay. All Rights Reserved.