Bluesfest Byron Bay 2016
Easter = Bluesfest = great music
What is an Easter without the Byron Bay Bluesfest?
"This is a much heralded festival … and we understand why..."
Ty Taylor - Vintage Trouble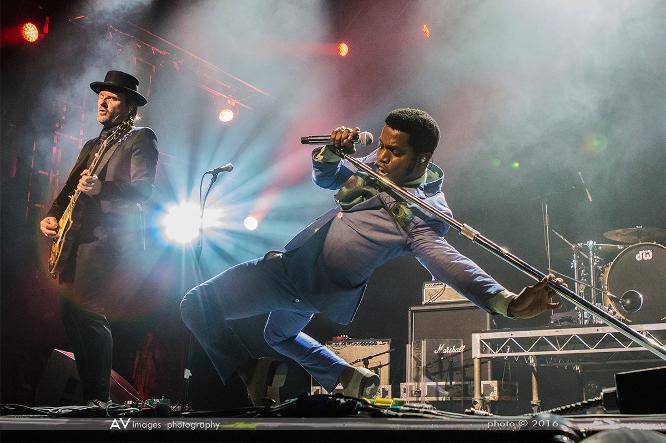 Well indeed "why"?
In the 22 years in which we have been attending Bluesfest there are still those "Ahhh…" moments when you walk away babbling deliriously about the new discovery or sometimes multiple discoveries of artists and bands that you have never heard of before…this year was no different as many people where raving over the likes of St. Paul and The Broken Bones, an R&B/soul band from Alabama; Vintage Trouble, the high energy 4 piece rock/soul band from Hollywood, California whose lead-singer, Ty Taylor danced like James Brown on speed; or Blind Boy Paxton from Los Angeles, a 76-year-old soul in a 26-year-old body singing some "down home blues", playing a multitude of instruments and relaying his anecdotes to the amused audience. He had increasing numbers of people lapping his performances up after each of his 4 sets over the weekend.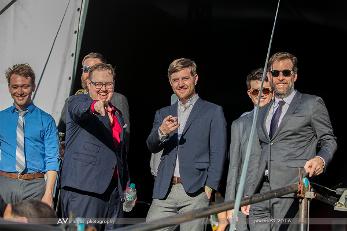 St Paul & The Broken Bones - backstage area of Jambalaya Tent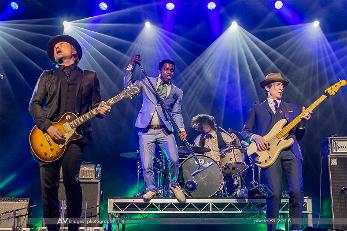 Vintage Trouble - Crossroads Stage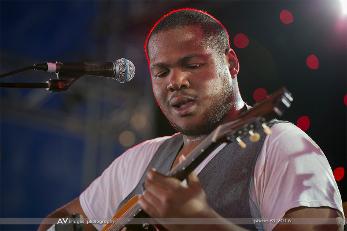 Blind Boy Paxton - Juke Joint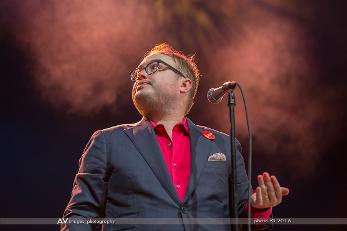 "Saint" Paul Janeway - St Paul & The Broken Bones
Bluesfest doesn't do things in half measures these days and with their dedicated site at Tyagarah, approximately 10km North of the town of Byron Bay, well and truly bedded down they played host to 82 bands, a total of 633 artists and their tour party members and reported a little over 100,000 people through the gates over the Easter long weekend.
The big draw-card artists were there again this year but it was a vast range from current Grammy award winning hip-hop artist Kendrick Lamar, who got the younger crowd in on what is the normally a quiet "locals day". This tested the security systems in place and also stretched the parking and drop-off/pick-up areas and the transport arrangements to the extreme…it didn't hold up too well and contingency plans were put in place for the next four days which improved things! Through to Tom Jones, Jackson Browne, The Cat Empire and Taj Mahal. For some of these artists they could probably count the number of times they have played Bluesfest on one or two hands, for others it was their Bluesfest debut. There was also a distinct leaning towards artists with a generous amount of Soul and R&B this year, the "real old school stuff" and it made for sensational performances.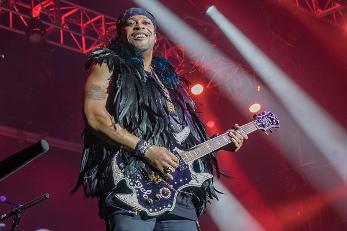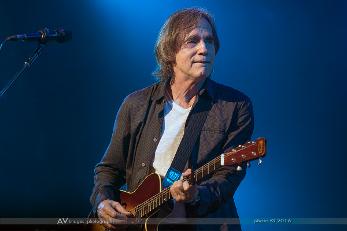 Jackson Browne -Crossroads Stage
As Graham Nash stated on stage "…the overwhelming feeling I get at Bluesfest is that people love music..." and this is the crux of the matter for this festival, people will continue to support Bluesfest no matter what it is called because the organisers pull together a wonderful, eclectic mix of absolutely stunning music which the punters enjoy in a fabulously well run site with food and facilities which really are world class.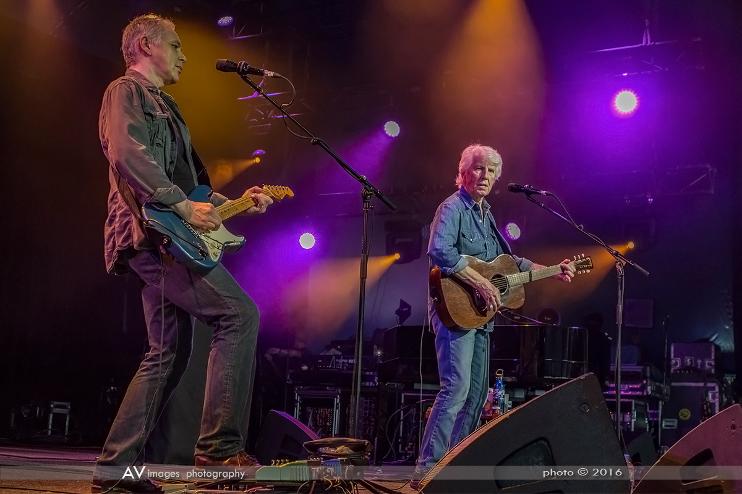 Shayne Fontayne & Graham Nash
Bluesfest started as a small locally run and owned festival called the East Coast Annual Blues Festival back in 1990 at what was then called the Arts Factory or otherwise affectionately know as "The Piggery" by locals because at one stage that is exactly what it was…a pig processing factory! It is still owned by local director Peter Noble who has ties with the early days of the festival as a booker of some of the bands who played at Bluesfest back in the 90's. It has now reached it's 27th year where many other festivals on the Australian scene have closed all together, and it is supported by many local businesses and individuals who see this as "their festival".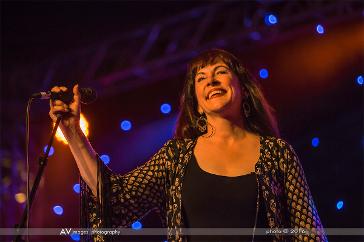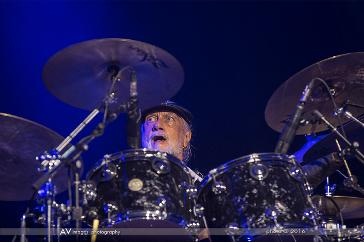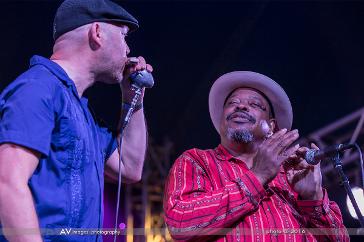 Ian Collard & Phil Wiggins - The Backsliders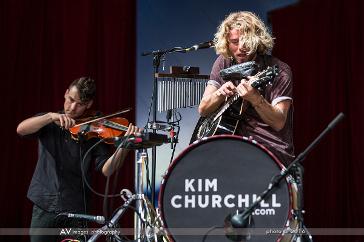 Well the question has to be asked, where was the blues? Well there was plenty of it peppered through the 5-day program over the Easter weekend. Blind Boy Paxton; Taj Mahal in solo mode; multi Blues Foundation award winner Janiva Magness; Tedeschi Trucks Band (would they get by as bluesy enough? My opinion is an absolute and resounding "yes"); Lucky Peterson; Eugene 'Hideaway' Bridges; The Backsliders with surprise guest appearance by Phil Wiggins to add some harp interplay between Ian Collard and himself; Wards Xpress; Chain; The Mick Fleetwood Blues Band featuring Rick Vito; Joe Bonamassa giving us his take on blues/rock; Russell Morris playing many tracks from his last three Australiana blues influenced albums as well as some his wonderfully well received Australian 70's music.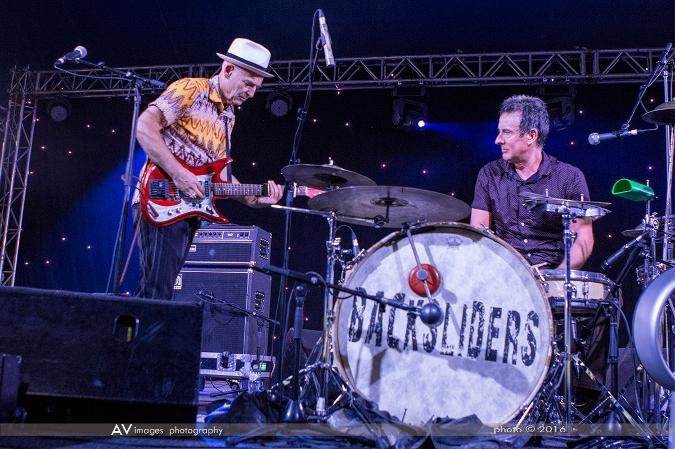 Dom Turner & Rob Hirst - The Backsliders
Then there are others who site Blues music as a major influence and it is evident in what they choose to carefully place in their setlists over the weekend; St Paul & The Broken Bones; The Blind Boys of Alabama; The Word comprised of some of the cream of North Mississippi Hill country blues in Cody and Luther Dickinson along with John Medeski and sacred steel player Robert Randolph; The Original Blues Brothers Band; Australian artists Kim Churchill, Ash Grunwald who had beefed up his band with half of the horn section from Brisbane band Bullhorn along with backing vocals from husband andwife Susanna Espie and Ian Collard, Marshall Okell, and The Hussy Hicks.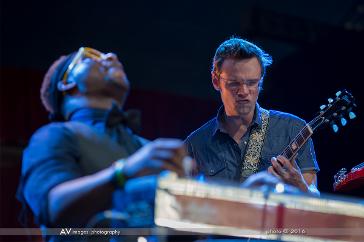 Robert Randolph & Luther Dickinson - The Word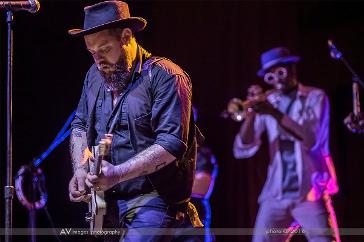 Nathaniel Rateliff & The Night Sweats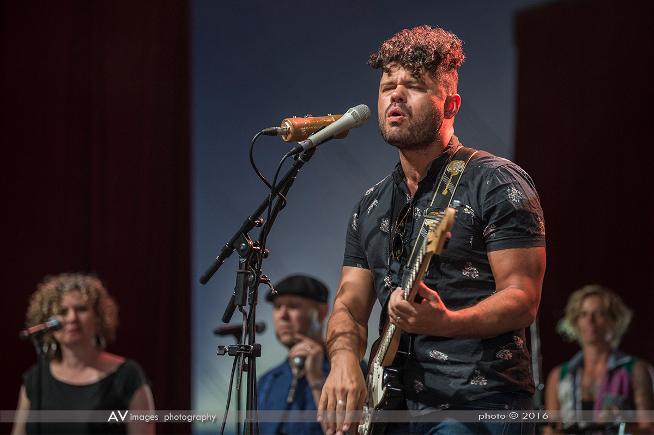 Suzannah Espie, Ian Collard & Ash Grunwald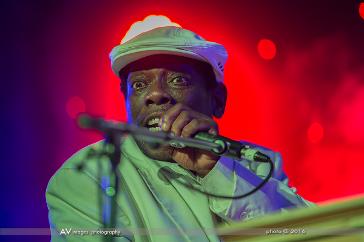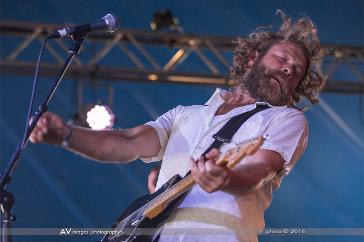 Then there was Tom Jones, yes the man with the golden tonsils who pulled out great versions of some blue standards such as Soul of a Man; a relatively new artist who stunned audiences at SXSW Music who hails from Oakland, California and goes by the name of Fantastic Negrito – "Blues with a punk attitude"; Jackson Browne who was my introduction to blues music way way back when I was a young teenager and he covered the Rev Gary Davis track Cocaine Blues on one of his albums in the 70's; Steve Earle and his band The Dukes delivered tracks from his latest blues album Terraplane; and the list could go on…not all strictly blues but with a definite nod towards it and definitely fine music none-the-less!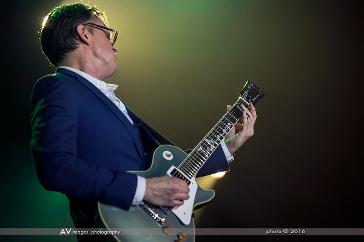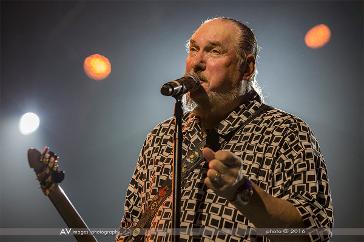 Steve Cropper - The Original Blues Brothers Band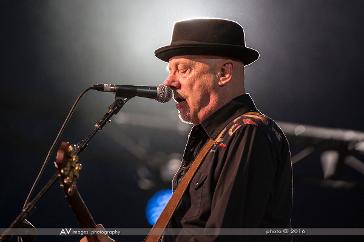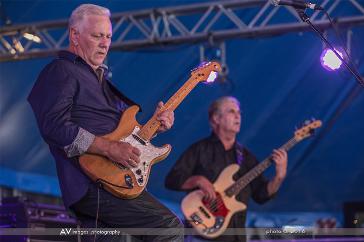 Ross Ward & Al Britton - Ward's Xpress
Yes, getting to and through the five days of Bluesfest is a mission but one well worth the effort for the fantastic opportunity it affords those people who are willing to pull back the blinkers and experience it with open ears and hearts to indulge themselves in some amazing music in wonderful surrounds. Of course we will be back for our 23rd year in 2017 to experience again the "…best music festival in the world..." Melissa Etheridge.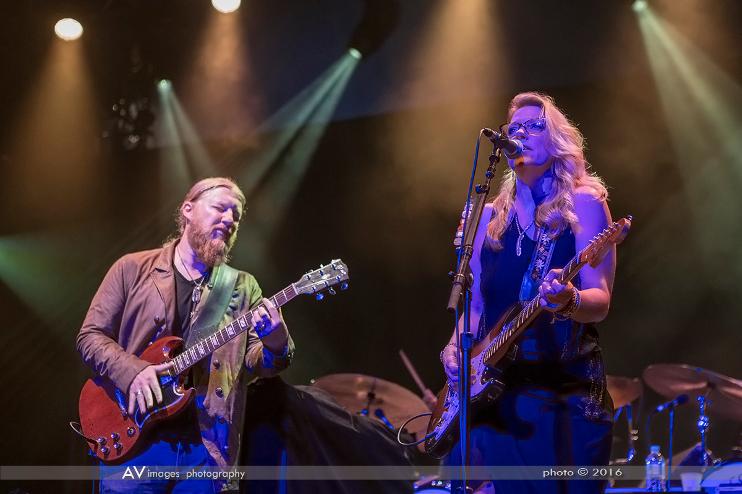 Derek Trucks & Susan Tedeschi - Tedeschi Trucks Band
Visit: www.bluesfest.com.au
Words by: Anthony V Moulay
All photography: AV images photography(Anthony V Moulay & Mary Mackenzie)
Copyright © 2010-2023. Anthony V Moulay. All Rights Reserved.