29th Byron Bay Bluesfest 2018 Blog...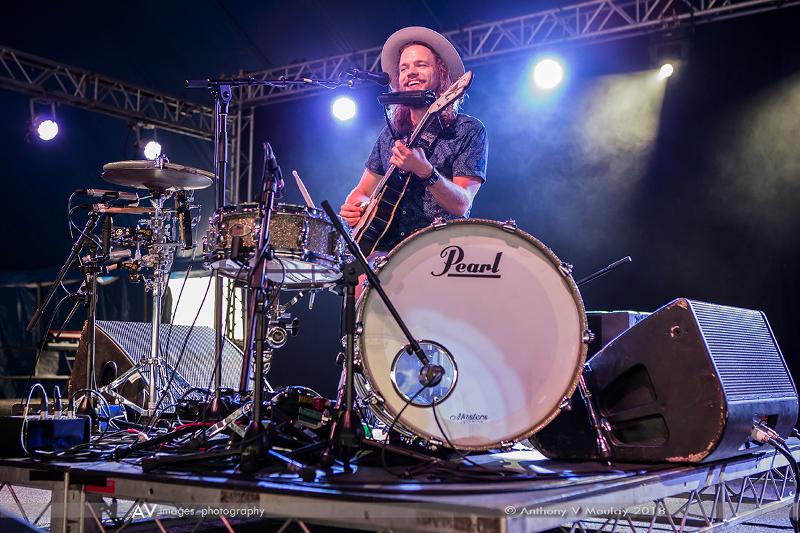 Shaun Kirk - Opening night on The Delta stage
Day 1 Thursday:
It was like opening day Bluesfest of old...fewer numbers, catching up with friends and locals, and plenty of rain and muddy feet!
Yes, there was Rain and a bit of mud…well it is Easter. Bring your wet weather gear and wax up them boots - enough said...we are here for the music!!!

Lukas Nelson & Promise of the Real are a high energy, southern rock band with the occasional twist to their music. The band lived up to its reputation from their last Bluesfest appearance two years ago which we didn't get to witness. We can hear why Neil Young has them as his backing band at the moment. A very talented troupe of musicians, with lots of on stage acrobatics and a genuine appreciation of the punters. They were somewhat perplexed by the vacant set of seats at front of stage. They are obviously used to their crowd being front & centre. A surprise inclusion to their set was a wonderful cover of the Paul Simon track Diamonds on the Soles of her Shoes. They are playing another three times over the weekend so get along and check them if you like a bit of southern rock stylings to your music.
Bluesfest is well known as a festival that allows artists from various acts up on stage together...it started on opening night when Lukas Nelson (this is a start of something this weekend for him) got up for a version of Neil Young's Southern Man with jam band Gov't Mule. Let's see what unfolds over the weekend in terms of collaborations!

Rag 'n' Bone man. Hearing him first time on the Mojo stage he sings "he's no prophet or messiah" but close to it, such a beautifully powerful voice.

Shaun Kirk plays his one-man band gig with a new looking setup of acoustic percussion instruments at his feet. Currently Touring the new single Howlin' at the Moon…which we didn't get to see last night as the sky was dark and stormy…enough of the rain already! Shaun had to drag the crowd kicking and screaming to shout out their support of Byron…maybe their spirits where a bit damp! I spoke to him afterwards and he was surprised at how hard he had to work the crowd…are festival crowds getting a bit tougher tpo please of late or is festival apathy creeping in?

Gomez played the entire Bring It On album celebrating its 20 years with only a short detour to sing Happy birthday to Dave, their sound guy, who has been with them at every single gig. Admittedly we are Gomez "tragics" - can't wait 'til today's set which will be in their own words, "peppered with many different tracks". A big call but they were as great if not better than in the earlier days, Mary's day 1 hands down best set.
The Original Blues Brothers Band start with Steve "The Colonel" Cropper (yes, all members of the band MUST have a nickname) and Leon "The Lion" Pendarvis, the keyboard player, laying down some smooth grooves as the crowd starts to call out for the show to start …as they move through the first few tracks more of the band enter the stage and the full 10-piece band are all set up for their rendition of Miami and Katy. By this stage the crowd where up and dancing. Certainly a fun set…the two lead singers Tommy "Pipes" McDonnell and Rob "The Honeydripper" Paparozzi doing a fine job singing, dancing and playing harmonica and as replacements for the original Belushi and Aykroyd.

Joe Louis Walker mentions his music is owing the Delta's great guitarists. With a wonderfully long set of over one and a half hours. The super polished group of musicians, it shows the months and years they have spent on stage together. Certainly, a must-see act - Joe Louis Walker and band play again today at 9 on the Juke Joint stage.

Dumpstaphunk were the last act as we walked out to the car knowing there will be another day to catch a set from this wonderful NOLA group of musicians.
Hipster alert… A sign of the times, there is a men's barber onsite in case of urgent need of new look or a bit of a "touch up" on the 'do'. We know one photographer (no, not me) who had such an emergency, looked good too…there's never enough hours in the day for a haircut when you're busy shooting!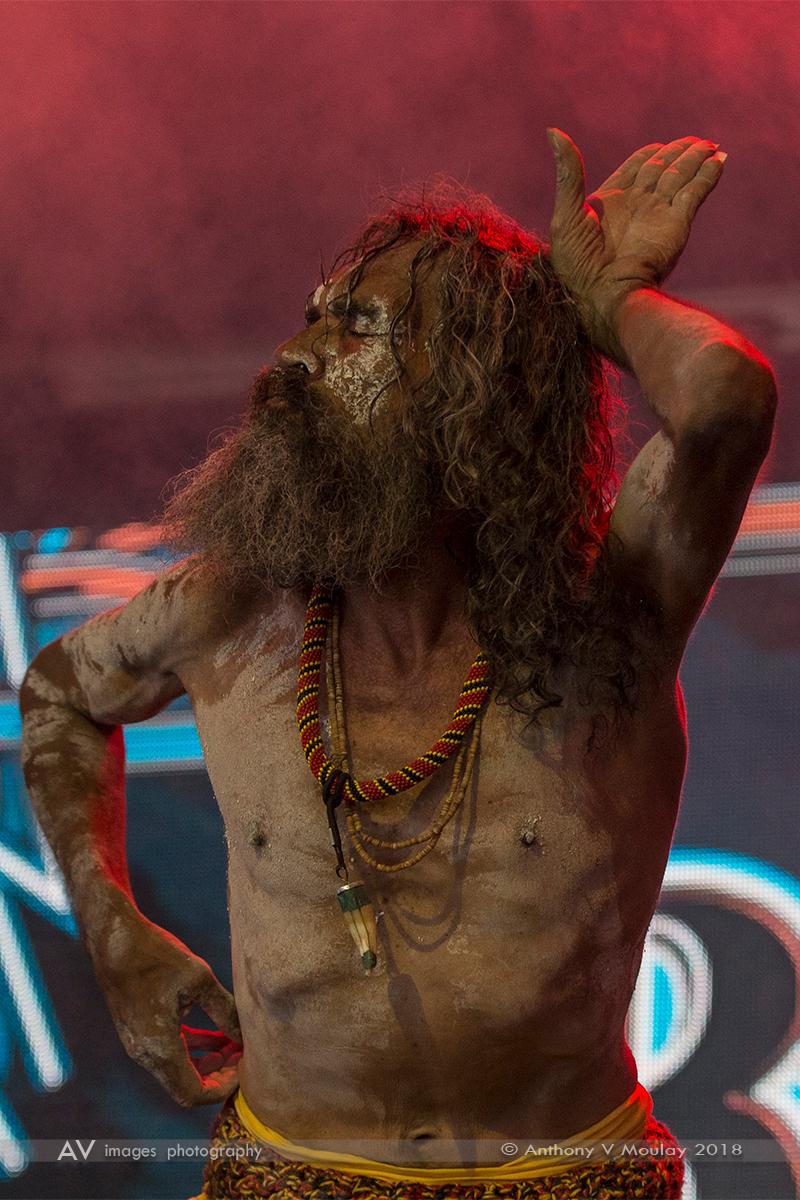 Uncle Magpie - Welcome to Country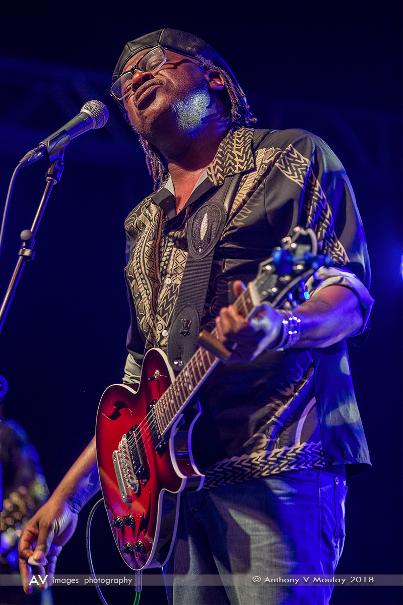 Joe Louis Walker - Delta Stage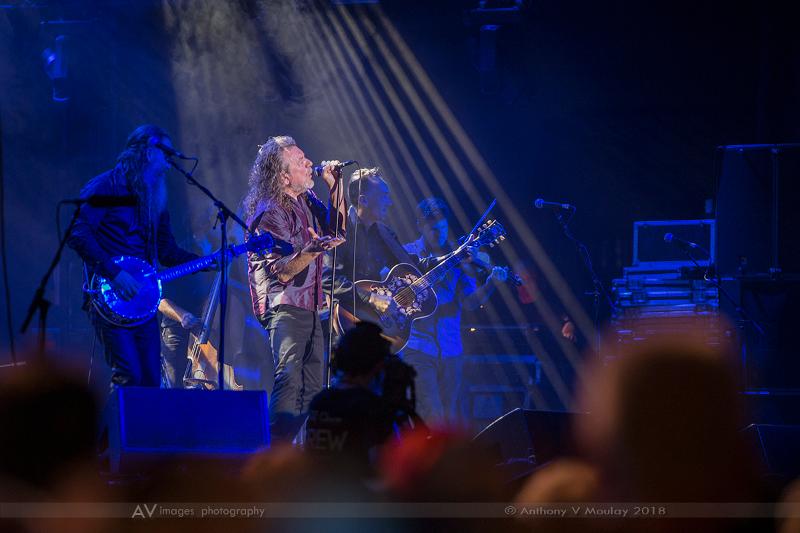 Robert Plant & The Sensational Space Shifters -One of several "headline" acts on the Crossroads stage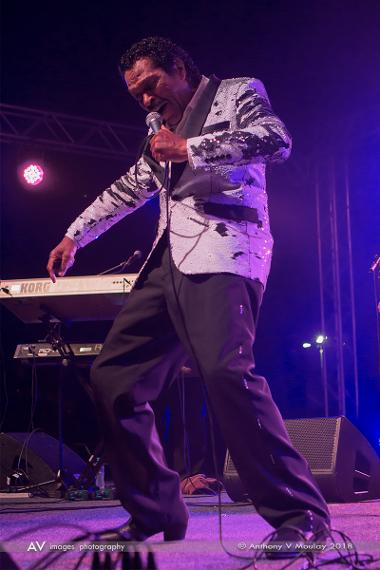 Bobby Rush - The Delta Stage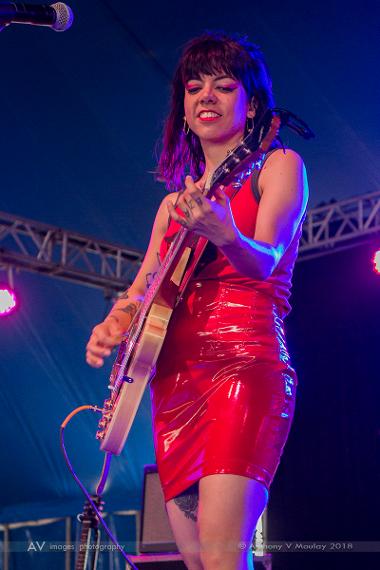 Alynda Lee Segarra - Hurray for The Riff Raff
Day 2 Friday:
Starting the day off with Narasirato from the Solomon island who are a panpipe and large log drum ensemble. The sizable 10-piece group used various panpipes from hand held to giant ones which would need at least two people each to transport along with large bamboo drums. A sweaty start to the day…wonderfully joyous world music.
The Friday line-up seemed a little light on for offerings in the blues genre or there were big clashes with the headline acts…such as Eric Gales v's Robert Plant – I will have to catch Eric on another day…sorry, Percy with only the one performance and his amazing band including Seth Lakeman and multi string instrumentalist Justin Adams won out here.
After a bit of food and refreshment we went to check in on Hurray for The Riff Raff – Alynda Lee Segarra and band were on their last gig on their current tour and were brilliant. Trying out a new sound and some new songs including "Please Kill Me" commenting on current issues in US. Alynda isn't afraid to wear her political commentary on her sleeve. Older track Pa'lante was a standout & they finished with the only Boss "The Boss" Springsteen she listened to "Dancing in the Dark"…we were waiting for Alynda to pull someone up from the crowd to dance on stage! They seem destined for bigger things.
Youssou N'Dour, West Africa's superstar colourful & joyous in his only Bluesfest performance. The set finished off with a superb version of the song which probably broke him to a wide world audience Seven Seconds.
Bobby Rush at 85-years young…a bluesman who has been playing the chitlin circuit from the very early days with 300+ recordings, multiple blues awards & one recent Grammy award for his album Porcupine Meat under his belt. He gyrated & wowed the audience, it was the most entertaining set of the night, including his booty girls shaking everything they got! He puts many musicians half his age well and truly in their place.
Robert Plant & The Sensational Space Shifters finished off our night. As mentioned earlier the band includes the fantastic fiddle player Seth Lakeman, Justin Adams on the strings who is a long time student of world music, along with Liam "Skin" Tyson, Billy Fuller and Dave Smith. If you came along expecting to hear Led Zeppelin "classics" to the letter you might have been disappointed as most of the music and I got to say the most inspiring was from his most recent albums...Carry Fire and lullaby and...THE CEASELESS ROAR with a smattering of Zep tunes and some others such as the set starter Killing Floor! As Percy himself has recently said, his music is "inspired by the roots music of Mississippi, Appalachia, Gambia, Bristol and the foothills of Wolverhampton and drawing on influences collected in a lifetime of meander and journeying."
The frustration of the late night car park crawl and the 2am home arrival time was well worth itfor Robert Plant & The Sensational Space Shifters set though.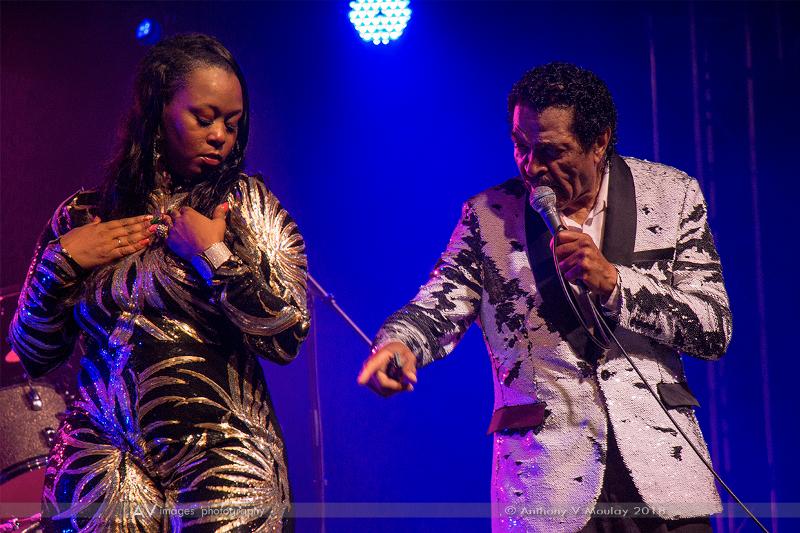 Bobby Rush and one of the booty girls (photo: Mary Mackenzie)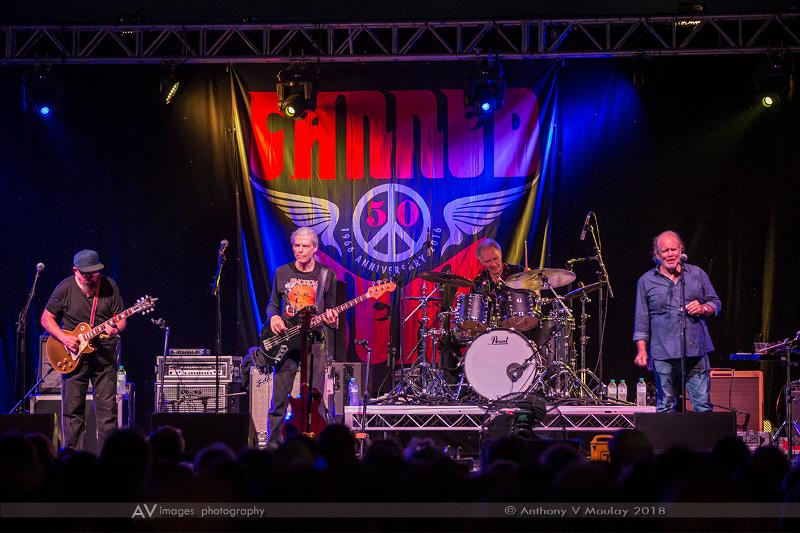 Canned Heat playing to an appreciative crowd
Day 3 Saturday:
We kicked off our Bluesfest hump day with Mia Dyson & her new rhythm section hailing from The States. Mia has released a new album which she recorded at Muscle Shoals with production by her drummer. She and the band put in a stellar first performance at Bluesfest in several years with her father/musician Jim Dyson looking on proudly from side of stage.

Leon Bridges was busting dances moves all over the Crossroads stage with his sweet vintage soul sounds. The track River saw Leon pick up a guitar which featured the backing vocals of percussionist Brittni Jessie, this was hauntingly beautiful…though it still amazes me why people spend all the money to go see/hear the music and then don't stop speaking to appreciate it much to the detriment of the other music lovers!

Harry Manx, Clayton Doley and Jeff Lang…Harry has often played in Australia with Clayton on keys but this tour he has brought in Jeff Lang for some improvised accompaniment…it adds another dimension to their music…two amazingly accomplished guitarists augmented with Clayton's wonderful keyboard skills.

Jason Isbell and The 400 Unit are certainly a well-loved group here at Bluesfest with both of their gigs seeing a tent full of appreciative people to listen to the wordsmith spin his tunes. With some long-time friends in his band they certainly can predict and play off each other's strengths. With a relatively new album in tow Nashville Sound from 2017 the band is certain to pick up some new fans as well as the die hard Isbell followers after their Bluesfest appearances.

Chain, the original Aussie Blues Boogie Band, packed 'em into the small delta with punters spilling out of the tent.

Jackson Browne, one time North Coast Federal local, gave us a smooth precision mix of old & new songs, featuring his trademark guitar & piano. The set Including iconic Take it Easy, The Pretender, with the encore The Load Out/Stay to an adoring crowd many whom were reminiscing the youthful moments of their lives these songs were the soundtrack to. His extraordinarily talented band consisted of Bob Glaub (bass), Mauricio Lewak (Drums), Val McCallum (guitar), Alethea Mills (Vocals), Chavonne Stewart (vocals), Jeff Young (keyboards), and the acclaimed multi-instrumentalist Greg Leisz (guitar, lap steel, pedal steel).

In the Mojo up against Jackson are The New Power Generation doing Prince songs admirably and having a great time doing it...we danced out of the photographers pit to Cream...the fourth song in the set!

The cosy Delta tent housed Canned Heat for their last gig at Bluesfest. Larry Taylor the Bass player states "this is the last gig of our Australian tour and we are so happy to be doing it here...you'll making us feel at home!" They play all their well-known songs with the crowd singing along word for word and as a wonderful tribute to one-time member and local resident James T Thornbury who recently passed away, they had a small "shrine" set up on the stage with them.

Michael Franti, long time bluesfest favourite, was out early pre-show working up the Bluesfest crowd by taking video to accompany a new song he is recording. In true Franti style he commanded the Mojo crowd, "take a piece of clothing off & waive it over your heads" - the crowd duly obliged, the set opened with a marriage proposal (she said yes), special guests appeared, he was everywhere! Always a fun gig to get along to!

TheOriginal Blues Brothers Band got the tent shaking its tail feather to all those classics blues, R'n'B and soul tunes. Quality entertainment to get anyone moving.

We walked off the site to the sounds of Rick Estrin & The Nightcats...I promise in my mind to make it along to their next gig, Monday evening on The Delta stage.
Home to an extra hour of rest…Daylight Savings finishes at 2 this morning, about the time my head is hitting the pillow!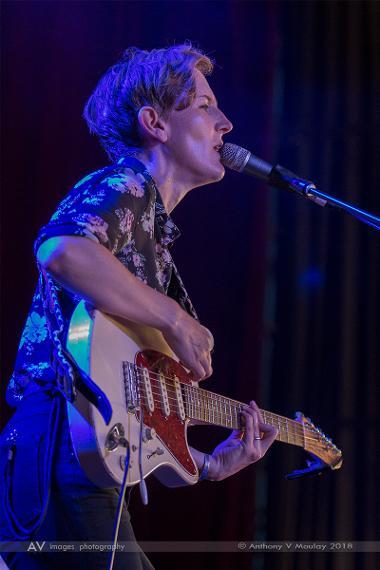 Mia Dyson - The Jambalaya tent
Collaboration of the day: Jackson Browne's touching rendition of Gregg Allman's "Melissa" with Gov't Mule and later on Lukas Nelson (he's taken on the Bluesfest torch this year) got up and did a blistering version of "Keep on Rockin' in the Free World" with Warren Haynes and band!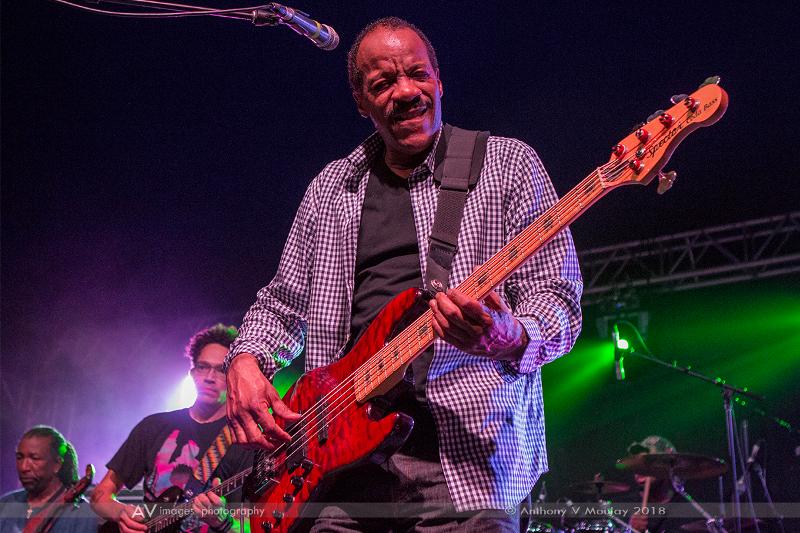 Dumpstaphunk (left to right) Nick Daniels III, Ian Neville, Tony Hall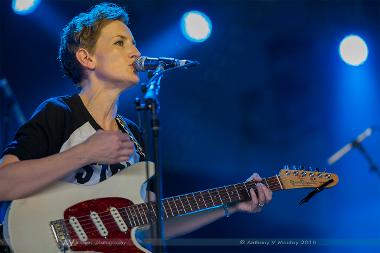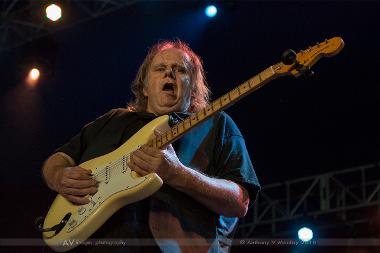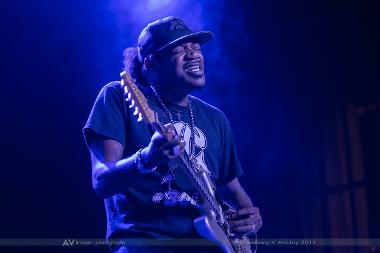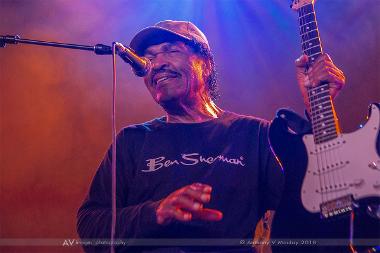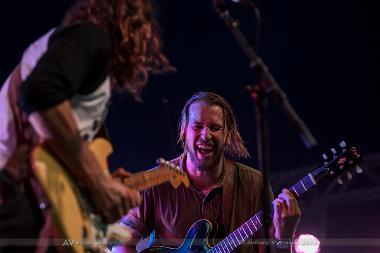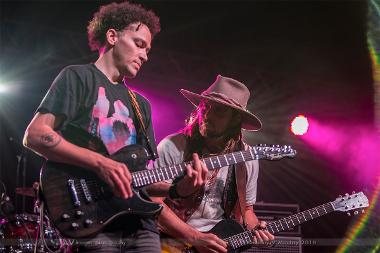 Dumpstaphunk's Ian Neville & guest Lukas Nelson
Sunday - Day 4!
Well, Sunday is listed as "Sold Out" but there still seems to be a ot of room to move around - these new dedicated grounds are certainly a big step up from previous venues (Red Devil football ground and Belongil Fields let alone the Old Piggery where it all started 29 years ago).
We are here and wanting to see some real blues and R'n'B in the form of Walter Trout and his band (after a 20 year absence!); Eric Gales, back again after a triumphant number of shows at 2017 Bluesfest; the full 7 piece Teskey Brothers show; as well as another go at Bobby Rush (is it a freudian slip when I type "Booby" instead of "Bobby"? (you'll have to see his show to get this I think).
Sunshine and ... chocolate on Easter sunday!!! It's a good thing!
We start the day by catching the second half of the last song of the wonderful 10 piece Clayton Doley's Bayou Billabong, damn! "Must get there tomorrow at noon" (say it three times and click your heels to make it work)!!!
Mia Dyson lays down some beautiful music with her Rhythm section, including one song with Jim Dyson, her father, playing some tasty lead guitar... Walter Trout holds no prisoners in his blistering set; followed by the amazing guitar work of Eric Gales; The Teskey Brothers have the full band including horn section, Hammond player and their bass player Brendon Love, who had to miss the first Bluesfest gig due to sickness.
I might just let the photos tell the story of the rest of the day...some pretty impressive "Guitar Faces" ...just also need to mention the food, glorious food...mmm, just lovin it, and also some Matt Damon spotting! Note to punters - Look but don't touch...let the celebs chill out, it is Byron after all!!!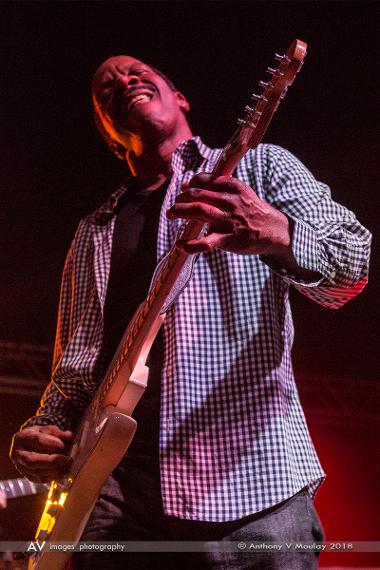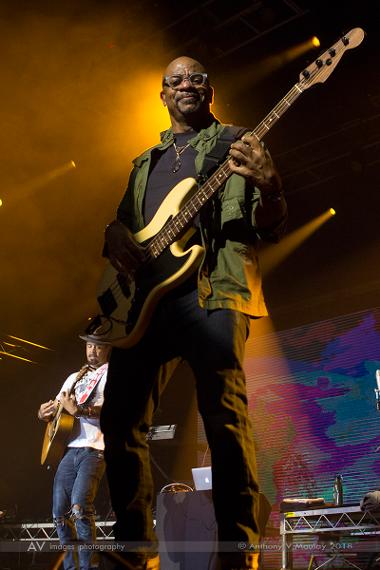 Day 5 - Monday
Monday, 2 April 2018
Clayton Doley's Bayou Billabong, JAMBALAYA, 12:00 pm
Shaun Kirk, JAMBALAYA, 1:30 pm
Steve Smyth, DELTA, 3:00 pm
Mia Dyson, JAMBALAYA, 3:00 pm
Walter Trout, JAMBALAYA, 4:30 pm
Harry Manx with Clayton Doley & Jeff Lang, DELTA, 4:30 pm
Benjamin Booker, JAMBALAYA, 6:00 pm
Jimmy Cliff, CROSSROADS, 6:00 pm
Clarence Bekker Band, JUKE JOINT, 7:30 pm
Lukas Nelson & Promise of the Real, JAMBALAYA, 7:30 pm
Eric Gales, DELTA, 9:00 pm
Morcheeba, JAMBALAYA, 9:00 pm
Rick Estrin & The Nightcats, DELTA, 10:30 pm
Phew...! And this is supposed to be the last day!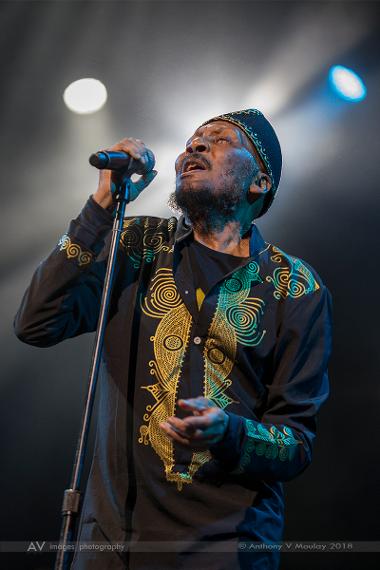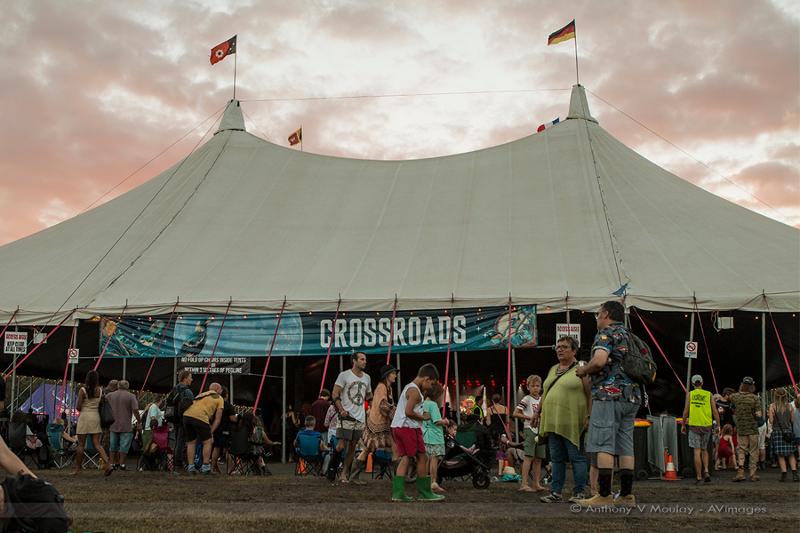 All Words & Photos by Mary Mackenzie and Anthony Moulay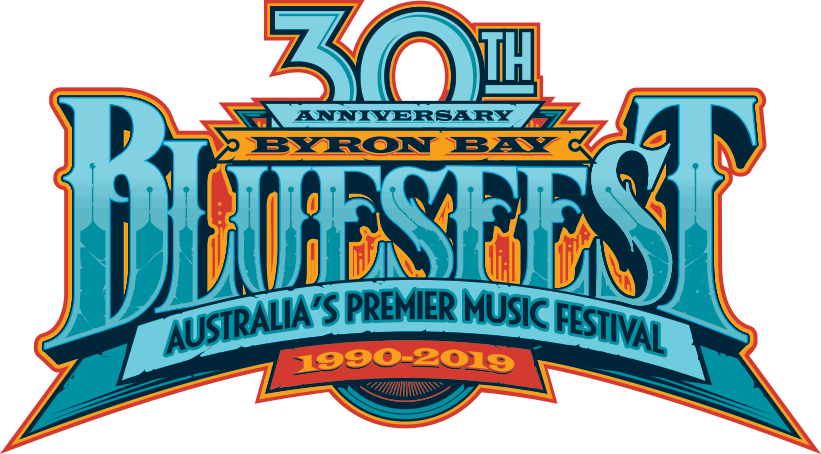 Copyright © 2010-2023. Anthony V Moulay. All Rights Reserved.