New Release Reviews - Australian albums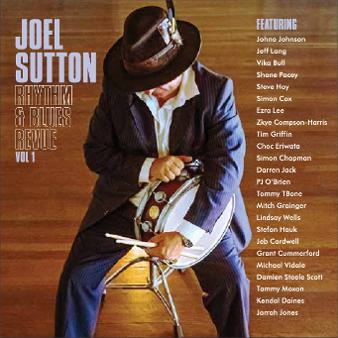 Joel Sutton
Rhythm and Blues Review Vol. 1
Release Date: June 2020
You might incorrectly think that Joel Sutton pulled this project together as a response to the recent COVID-19 crisis, but his idea of remotely recording and then tracking this album predates any pandemic!
Joel, who plays drums on each of the tracks, brings together a choice selection of 25 Australian musicians for this 11-track release, recorded in 15 various studio spaces from every state of this country as well as Mitch Grainger's L.A. studios. It includes some well-known names as well as lesser known, regional musicians…hopefully exposing all to a wider audience.
Matching each the artists and piecing together each well-chosen track takes a skilful ear and technical skill and Joel and his various assistants have this in spades going by this excellent release.
Volume 1? already up for Vol.2!
Review by Anthony Moulay – presenter of "Blues from The Bay" BayFM 99.9, Byron Bay and Coordinator of the ABARAC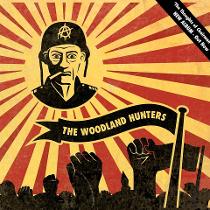 The Woodland Hunters
The Thoughts Of Chairman Jim
Release Date: December 2018
Don't believe them, lightning does strike twice. In the case of The Woodland Hunter's sophomore album it's another bolt of ballsy brilliance.
Andrew Tanner's vocals migrate from a hushed, semi-spoken, pleading whisper to a confronting yell, sometimes in the space of one song & the guitars of Tanner and Ross Richard are set to subtle one minute & stun the next. They intertwine like Medusa's snakes. The supple rhythm section of Cam Prestipino & Leigh Cope are afforded a more prominent role this time around & it just serves to adorn the grandeur of the music. There's a little Chairman Jim in all of us and certainly one in your cul-de-sac .
With any justice there should be a copy of this marvelous offering on every street.
Review by Duncan Smith Top Shelf Music 89.7FM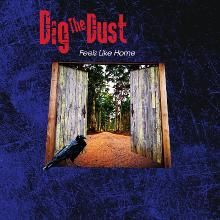 Dig The Dust
Feels Like Home
Release Date: December 2018
There must be something in the firmament in Walpole, Western Australia.
Dig The Dust, who call Walpole HQ, have produced one very classy, sophisticated, high octane album "Feels Like Home". Featuring ex 43-Cambridge member Rob Vermeulen's incendiary fretwork, Ross Seymour's rubbery, Entwisle-like bass & Doug Simpson's dynamite, flair filled drumming. You will be hard pressed finding a better release even if you visit London or Los Angeles.
Psychedelia tinges & blues taints abound but that old harlot Rock 'n' Roll is unquestionably in the driver's seat.
You are doing good taste a huge disservice if you don't discover the delights of this beautifully recorded set.
Review by Duncan Smith Top Shelf Music 89.7FM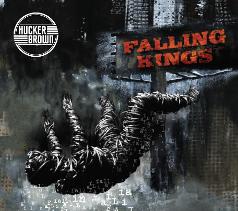 Hucker Brown
Falling Kings
Release Date: 9th November 2018
" This is an album for Oliver Twist. It's the second release & helping from Hucker Brown and who doesn't want seconds when they're this succulent ?
The Sydney quintet confidently tread the same trajectory of their debut , and if anything, raise the bar higher with the artistry on display here. Multi-genre with subtle power and deft luscious undulations. If you are craving music that oozes class & confident craftsmanship then stop right here.
Would be highly recommended by young Mr. Twist. "
Review by Duncan Smith Top Shelf Music 89.7FM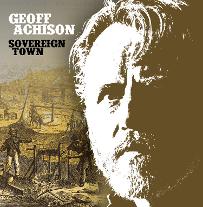 Geoff Achison
Sovereign Town
Release Date: August 2018
Sovereign Town, the brand-new album by Geoff Achison is a sublime masterpiece, an introspective, yet engaging triumph of creativity that I cannot stop listening to.
The calibre of songwriting on this album is everything that we have come to expect from an artist such as Geoff, with his astute social observations, transformed into captivating commentaries of life around us, commentaries that are ultimately ours, the listeners, as we succumb to the fragile beauty of what we are hearing.
The musicianship is of course outstanding, highlighted by Sovereign Towns two instrumentals: Misha Bella, with its masterful jazzy overtones and the finger picking poignancy of Coolbardie Sunrise, eliciting in us the thoughts of the sunrises, we ourselves have seen come up.
World of blue is probably my favourite Track, an epic, winsome tribute to a much-loved mentor, I would venture out on a limb and suggest this mentor is none other than Dutch Tilders, yet as I listen, I realise it could be anyone's father, such is the love inherent in its ethereal delivery.
I cannot get enough of this brilliant recording, so far, it is for me at least, the album of the year.
Review by Pete Williams - 3NRG 99.3 FM Sunbury, Vic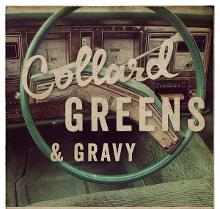 Collard Greens & Gravy
Luedella
Release Date: March 2018
"Luedella" went to number one on the ABRAC charts a month after it's debut and is receiving rave reviews.
"Eerie, haunting blues...it reminded me of a dark night on the Delta" - Bruce Iglauer, President Alligator Records
"Collard has dug deep into some wellspring of blues... and dug out a sound similar in trance-like rhythms to north Mississippi hill country blues" - Jeremy Loome, The Edmonton Sun (Canada)
"They do what the Brits did in the 1960s, absorb the work of Delta Blues masters and synthesize those influences into their own sound, while still upholding the tradition" - Eric Thom- Blues Revue (U.S.A) Feb 2008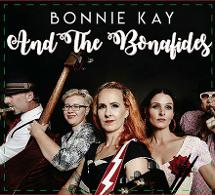 Bonnie Kay and The Bonafides
Fake It 'Till You Make It
Release Date: December 2017
Bonnie Kay and the Bonafides are a standout in the crowd within the vibrant Australian Blues scene, releasing their debut album in December 2017, Fake it Till you Make it, capturing their unique sounds in a ripping eight original tracks, an album well worth getting your hands on!

The songwriter and lead vocalist Bonnie Kay provides memorable lead vocals, her songwriting bringing something new to the scene, in a style that cannot be pigeon holed. Her vocal delivery is soulful, sexy, and fun. Her acoustic fingerpicking, slide-guitar technique adding to the mix.

Apart from Bonnie, the band is comprised of the talented multi instrumentalists, Wayne Rigby on saxophone and flute, Catherine Golden on double bass, Kathryn O'Connor on drums, Nic Lewis on guitar and Kaiki Suzuki on trombone.

The band's live musical stage presence is exciting, showing skill in the use of the eclectic instrumental combinations.

All this is brought together with some wonderfully original lyrics and beautiful backing harmonies.

It would be an injustice to pigeonhole Bonnie Kay & the Bonafides into any genre as they easily fit into Blues, Jazz, Rhythm 'n' Blues, as well as Rockabilly and inasmuch they truly entertain and are a must see live band.

What really makes them stand out is their excellent use of their brass section - their trombone player, Kaiki must be one of the hardest working men in Rock 'n' Roll giving everything and more in his live performance.

If you get the chance to see Bonnie Kay and Bonafides live, don't miss it.
Review by Cathy Vaughan of the Cathy Vaughan's Rockin' Blues Radio Show, Hawkesbury Radio - 12/2/2018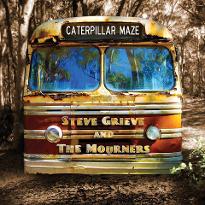 Steve Grieve & The Mourners
Caterpillar Maze
Release Date: November 2017
Caterpillar Maze had a slightly protracted birth for Steve Grieve & The Mourners. The fact it has been delivered lovingly into this world is something we should all be very grateful for.
From track 1 all the way to the final strains of song 12 , the sheer excellence of the music continues unabated. Steve Grieve coaxes the tastiest , most exemplary six string embellishments you could wish for, whilst Dan Myles seasoned vocals are the perfect vehicle for the mainly co-written tunes and he has just the right amount of throaty rasp too. Albums like these are what makes music the addictive injection it is , and more so when they arrive unexpectedly & wallop you like a ten-ton tablet.
There are shards of Steely Dan , a whiff of Little Feat but predominantly I hear Saratoga's Animal Liberation Orchestra if we must conjure up likenesses. More importantly I hear supremely solid song-craft & the work of stellar musicians who combine like sugar & spice.
Sweet.....most definitely.
Sour...never for a second.
Review by Duncan Smith - Top Shelf Music 89.7FM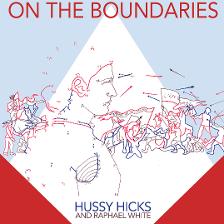 Hussy Hicks
On The Boundaries
Release Date: December 2017
This great scorched land has birthed 3 remarkable albums this year & we are now joined by a 4th. Hussy Hicks join the elite company of Charles Jenkins, 19Twenty & Woodland Hunters with the delivery of On The Boundaries. You don't lose sheer talent like you lose the flavour of chewing gum, and Leesa Gentz & Julz Parker are blossoming & blooming from album to album. Leesa's soaring voice of evocative, volcanic velvet is like honey for your soul & the fretwork of Julz is fire & brimstone one minute & yet the epitome of controlled restraint the next.
Co-conspirator Raph White adds the sonic soundtrack like an idiosyncratic Daniel Lanois or Mitchell Froom , and his brushstrokes are an embellishment to be revered. I first saw these ladies support Turin Brakes in Fremantle & my ears were converted & prised wonderfully wide open. Are they a cult secret? I'm not certain, but we should all join hands, buy this stunning offering and make these ladies wealthy. It would only be justice for the riches this album conveys.
Review byDuncan Smith - Top Shelf Music 89.7FM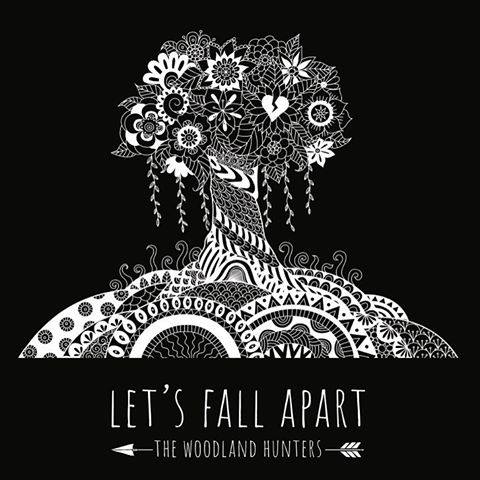 The Woodland Hunters
Let's Fall Apart
Release Date:September 2017
Review of upcoming album by The Woodland Hunters - Let's Fall Apart by chart contributor Duncan Smith
As you will read I'm pretty enamoured with it. An essential purchase for any discerning music lover !
Andrew Tanner's voice will always transport me back to 1990 & my favourite Aussie album " Judges & Bagmen " by Seven Stories . A lot of troubled water has flowed under bridges since then & these days ( along with Sand Pebbles ) Melburnian 4 piece Woodland Hunters occupies his creative landscape. Following a splendid 5 track E.P. comes their debut album & it couldn't be any more impressive. Chiming , fuzz laden , marauding guitars squabble for ascendancy , as Andrew Tanner's evocative vocals dovetail superbly with the 4 instrument attack. It is a reverie for guitar aficionados. Meteor To My Heart , Rise Above It & Circus Circus will battle gallantly for podium finishes , but there is not a dud , wasted moment on this potently infectious , highly flammable slab of rock. You can call it Roots music if you like , I just call it majestic & magnificent. To quote the opening track , " it says love on the packet , but it tastes like lust. " This exemplary release will invoke both emotions.
Duncan Smith - Top Shelf Music 89.7FM
What happens when young Australian guitarist James Southwell meets and gets to play with Louisiana bass playing powerhouse Charlie Wooton...Where the Wind Blows, James' 3rd album eventuates.
Recorded at the famed Dockside Studio in Maurice, Louisiana with Charlie Wooton, Doug Belote-Drums, Michael Lemmler-Keys, Jason Ricci-Harmonica, Rafael Pereira-Percussion, Jamison Ross-Backing Vocals, James Southwell-Guitars & Vocals along with Master Engineer David Farrel.
James has produced a stylish album which has been infused with a southern swampy influence, maybe an effect of the recording studios and musicians he has recorded this album with. It certainly stands up on it's own and showcases Jame's fine guitar chops and vocals.
Well worth the admission price...check out Where the Wind Blows-The Dockside Sessions!
Anthony Moulay - Blues from The Bay BayFM, Byron Bay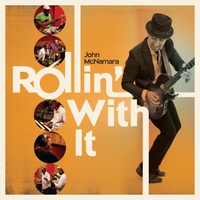 John McNamara
Rollin' With It
Release Date: March 2017
The latest album by regional Victorian Soul/Blues artist, John McNamara, features some of Memphis' finest musicians.

Recorded at legendary Ardent Studios, the line up includes Steve Potts (Booker T & The MGs), Michael Toles (Bobby Bland, The Bar Kays), Lester Snell (Albert King, Isaac Hayes) and the cream of Memphis Soul/Blues studio musicians. Lester Snell did all arrangements.

The album features 6 originals, alongside songs made famous by Otis Redding, Bobby Bland and Little Willie John. Also featured is John's stinging electric Blues guitar.

McNamara began the journey to record this album in late 2015. After looking at various recording options, he contacted legendary Producer/Arranger Lester Snell. Lester has worked with a bevy of artists from Keith Richards to Isaac Hayes, John Mayer to Cyndi Lauper. A genuine Stax Records original, his career spans more than 45 years.

Lester agreed to do the album and supervise the musicians and recording at the famous Ardent Studios in Memphis. John worked up his material, and submitted it to Lester, who then wrote the horn arrangements and assembled the musicians.

John then completed the album back here in Australia, working at Bald Hill Studios with experienced engineer, Mark Woods.
Anthony Moulay - Blues from The Bay BayFM, Byron Bay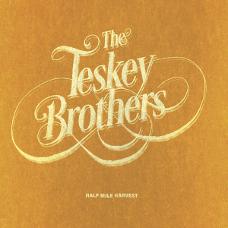 The Teskey Brothers
Half Mile Harvest
Release Date: Jan 2017
Fronted by brothers Josh Teskey on lead vocals and rhythm guitar and Sam Teskey on lead guitar duties and backing vocals, backed up by the rhythm section of Brendon Love on bass and Liam Gough on drums. This 4 piece band from Warrandyte, Victoria has produced a finely tuned collection of music on the soul/blues side of things.
Josh Teskey's vocals has a certain smokey soulful sound. With the addition of a horn section on several of the tracks, it just rounds out that late 60's/70's Motown soul feel...all the way from country Victoria.
Keep an eye out for these guys as they are going places...they have picked up support shows for some of the International artists during the Bluesfest tours; playing some out of state festivals like the Bello Winter Festival; and headlining some of their own gigs...we just need to get them out of Victoria a bit more and share their sound with more of Australia.
If you can't get to one of their gigs just yet make sure you get hold of their wonderful album - Half Mile Harvest
Review byAnthony Moulay - Blues from The Bay BayFM, Byron Bay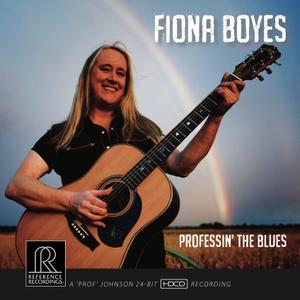 Fiona Boyes
Professin' The Blues
Release Date: Nov 2016
Internationally acclaimed Blues guitarist, vocalist, and songwriter, Fiona Boyes' new album 'Professin' the Blues' is an audiophile quality recording featuring mostly acoustic blues and her trademark intricate fingerpicking.
Fiona presents 16 tunes (14 originals and 2 covers), employing a traditional acoustic guitar, two different metal body resonators and a unique 4-string cigar-box guitar. Joining her are two highly respected instrumentalist; drummer Jimi Bott and bassist Denny Croy.
In 2003 Fiona won the International Blues Challenge in Memphis - the first woman and first non-American to be honored so. Fiona has been nominated for the 2017 Blues Music Awards.
Anthony Moulay - Blues from The Bay BayFM, Byron Bay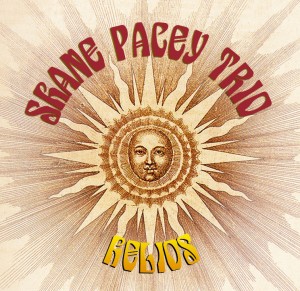 Shane Pacey Trio
Helios
Release Date: October 2016
This is the second album from Bondi Cigars mainman's other band, an authentic powerhouse blues trio featuring Dave Fester on drums and Paul Blasi on bass.
Shane states "The main aim is to create something totally different to The Cigars", a no-nonsense trip through the Blues back pages, all played with Shane's customary attack and passion. (http://shanepaceytrio.com.au/)
Anthony Moulay - Blues from The Bay BayFM, Byron Bay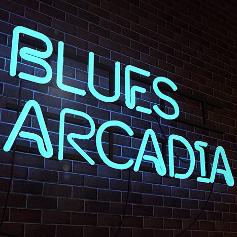 Blues Arcadia
Release Date: November 2016
Listening to Blues Arcadia debut mini-album from the beginning: the first thing that strikes you is that voice. Alan Boyle certainly punches it out right from the first note of the first song, Corner Girls.
Boyle can sing straight up blues superbly but his voice lends itself so well to the soul music that is all over this release…stretching the blues and pushing the boundaries to include the songsmiths' Alan Boyle and Chris Harvey love of soul, funk, electric blues and old style R 'n' B and bringing it to the fore. Toby Barron, the drummer in the band Bella Reunion, of which Blues Arcadia emerged from, is included on 5 of the 7 song writing credits.
This "new" Brisbane based band, formed at the start of 2016, consists of three members from the aforementioned Bella Reunion in Boyle on vocal duties; Harvey, guitar; and Jeremy Klysz on bass. Joined by Steve Robins on drums and most recent member, Parmis Rose on keys.
All skilled and talented musicians, so much so that they decided to lay down these 7 tracks live in the studio…no overdubbing or individual tracking involved. A very bold move but one that is beautifully accomplished and carried out by the members of Blues Arcadia with the help of Mike "Beachy" Wild from The Barn Studios.
Some of the tracks are given even more of a Motown sound by the inclusion of a 3-piece horn section. This along with Parmis' wonderful additions on the keys and Harvey's seemingly instinctive guitar, all held together with the rock solid rhythm work of Robins and Klysz, transforms this from a good record into a release which holds its own among the best releases both nationally and internationally this year. It will certainly be sitting in my top 10 releases of 2016.
So I would like to say "Introducing Blues Arcadia" but that is what was used for the name of the Bella Reunion EP so I would like to just say "welcome to the stage, the marvellous…Blues Arcadia"…this band will be playing a venue near you…get out to see them and in the meantime, go and buy this release, just too good not to!
Anthony Moulay - Blues from The Bay BayFM, Byron Bay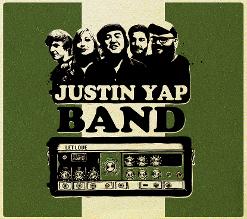 Justin Yap Band
Let Love
Release Date: July 2016
Using the blues as it's touchstone the new Justin Yap band release "Let Love" has a heavy dose of New Orleans funk and soul via the Muscle Shoals sound.
Do yourself a favour and check this new release from Melbourne Justin Yap Band out!
Anthony Moulay - Blues from The Bay BayFM, Byron Bay
Backsliders have been playing, touring and recording for 30 years and have released a new album (August 2016) 'Heathen Songbook' the band's 14th to date.
A varied and eclectic mix of 21st Century original blues as well as a number of versions of songs by artists as diverse as blues legend Robert Johnson, hillbilly banjoist Dock Boggs, Mississippi Hill country stalwart RL Burnside and swamp-rock icon John Fogerty.
Anthony Moulay - Blues from The Bay BayFM, Byron Bay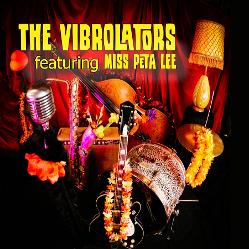 The Vibrolators
featuring Miss Peta Lee
Release Date: 2016
Out of Western Australia, the Vibrolators are back with a new album going into their 20th year on the music scene but sounding like they are straight out of the 1940's -19 50's swing blues era! This time with a special appearance by the wonderful Miss Peta Lee.
Featuring all four original members - Aldo James on archtop guitar and vocals, Hank Deberitz on upright and electric bass, Drac Denyer on sax and Yugon Chobanoff on drums plus Miss Peta Lee, the new CD showcases some of their latest original tunes.
Anthony Moulay - Blues from The Bay BayFM, Byron Bay
Debut album for Matty T Wall and band...Blue Skies, was recorded in New York City and Perth, it is an enjoyable modern take on traditional blues.
With Stephen Walker on bass and Jasper Miller on drums, Matty plays his Gibson SG and sings with more than a slight nod towards his influences, ranging from Robert Johnson to John Lee Hooker, Jimi Hendrix to Stevie Ray Vaughan.
Anthony Moulay - Blues from The Bay BayFM, Byron Bay
Recorded in late 2014, with the best rhythm section in New Orleans and some of Australia's best musicians and singers. The album is made up of songs that Aaron wrote whilst spending time in New Orleans.
Aaron West: Vocals & Guitar Joe Ashlar: Piano & Wurly Cornell Williams: Electric Bass & Vocals Derwin "Big D" Perkins: Vocals & Guitar Jeffery "Jellybean" Alexander: Drums John Whyte: Hammond Organ & Keys Wil Sargisson: Hohner D6 Clavinet Tommy Stowers: Vocals Diggler: Trumpet & Flugel Matt Christensen: Tenor & Bari Sax Jeff Reid: Alto Sax
Anthony Moulay - Blues from The Bay BayFM, Byron Bay
Kate Lush recent winner of the best new talent Australian Blues Music Award, otherwise known as the Chain Awards most recent self titled release has just reached the number one position on the February charts.
It's a mix of blues soul all featuring Kate's wonderful vocals and an extremely talented band in tow.
Anthony Moulay - Blues from The Bay BayFM, Byron Bay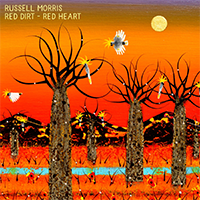 Russell Morris
Red Dirt - RedHeart
Label: Chugg Music
Release Date: Oct 2015
Click on the album cover to purchase Russel's CD
Holding the number 1 chart position for Nov and Dec 2015 as well as Jan 2016, this is the third and final release in Russell Morris' Australian themed albums which started with Sharkmouth then followed up by Van Diemen's Land and finishing with this one Red Dirt - Red Heart.
Anthony Moulay - Blues from The Bay BayFM, Byron Bay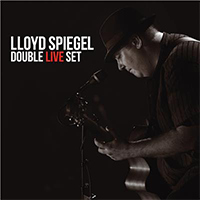 Lloyd Spiegel
Double Live Set
Label: Only Blues Music
Release Date: 2015
Click on the album cover to purchase Lloyd's CD
Recently winning a swag of Chain Awards in February 2016 Lloyd Spiegel's album from 2015 will receive a well deserved revisit this year.
This Live double album is a true reflection of the startling live gig that Mr. Spiegel can produce…sparkling crisp blues guitar with passionate and solid vocals.
Anthony Moulay - Blues from The Bay BayFM, Byron Bay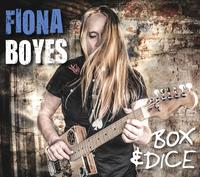 Fiona Boyes
Box & Dice
Label: Blue Empress / Only Blues Music
Release Date: 2015
Click on the album cover to purchase Fiona's CD
Fiona Boyes release from mid 2015 has recently secured an International distribution through Reference Recordings. This will ensure that Fiona's well crafted album gets the International exposure it deserves. A number of tracks on this album have been on some of her other releases but the difference here is that they have been rerecorded with a selection of new instruments including 4 and 6 string cigar box and National Reso-lectric baritone guitars.
Anthony Moulay - Blues from The Bay BayFM, Byron Bay
"The Arc Riders" is the brainchild of Tony Cini whose career in music has spanned almost five decades.

After recently putting to rest "work horse" band, the Ginhouse Bluesband, Tony has decided to move into a new direction by forming "The Arc Riders".
Anthony Moulay - Blues from The Bay BayFM, Byron Bay
Copyright © 2010-2023. Anthony V Moulay. All Rights Reserved.